Overview@headingTag>
Dr. Lapuerta is a skilled plastic surgeon providing breast lift surgery to women throughout Houston, Katy and Pearland. A woman's breasts can be impacted by fluctuations in weight, pregnancy, breast-feeding and gravity. These events can lead to a loss of skin elasticity, which can cause the areola to become enlarged, and the breasts to take on a sagging appearance. A breast lift is designed to correct these features and create an elevated appearance. Dr. Lapuerta will insert implants in some cases, as well as make a reduction to the areola in others. This procedure creates shapelier, more youthful looking breasts.
Breast Lift Reviews
"Thank you so much to Dr. Lapuerta, Brandi, Dawn and the rest of the staff. Everyone has been exceptional. I was a little concerned I may need a lift as well after 2 kids and a breast pump getting a hold of my tatas. But Dr. Lapuerta thought that the implants themselves would lift them enough. Not only was he right, but saved me money and additional scarring. I love my new look and couldn't be happier. Thanks again!"
- Y.H. /
/
Apr 20, 2015
"I had gone to MANY consultations with many plastic surgeons and while they where all good and had good reviews, I was searching for great! What encouraged me to choose Dr Lapuerta and his staff started with my first phone conversation with one of his patient coordinators, Brandi. She listened to my needs, answered all my questions, emailed me back with responses to all my questions promptly, was understanding, and overall worked hard make me feel confident with my decisions. She knew I was interviewing many other surgeons but always seemed confident in Dr Lapuerta and that he was was the right choice. Now to move on to the front office lady, Lisa. She is always friendly with a smile when you enter the office, asks how you are, and has such a nice soft spoken voice. She is wonderful at tending to your concerns, making you feel welcome and at ease with your phone calls, payments, and scheduling appointments. The Nurse, Dawn is wonderful! She was there with me before, threw, and after the surgery. She made me comfortable, never sugar coated anything, told me what to expect and not to expect. She made me at ease by chatting with me, being personable, friendly, and made me laugh! She is wonderful at what she does and is very appreciated! All the other staff as well, always greets me with a smile and is very complimentary of my results! During my consultation with Dr Lapuerta I knew he was my doctor. You have to have that understanding, trust, and confidence is your doctor and I got all those in Dr Lapuerta. I knew he would take very good care of me and give great results and he sure did!!!! I would recommend him to anyone. You can tell he loves what he does and is very talented. His work is art. He had me at HELLO! Also, his anesthesiologist is pretty amazing as well! So from the amazing staff, to tye talented surgeon, and beautiful office... this is why Dr. Lapuerta is MY plastic surgeon and could be yours as well! I reccomend him most definitely."
- T. /
/
May 17, 2015
"I was pretty nervous about the whole cosmetic surgery idea because I've never had any work done, so much that I was thinking of backing out on getting a breast lift. As soon as I met with Dr. Lapuerta during my consultation all of those nerves had been replaced with butterflies of excitement. He answered all of my questions and was never annoyed at all, he understood my concern. My surgery was a success, my breasts are firm and lifted and look incredible. AWESOME, AWESOME experience overall, you can tell he still loves what he does, it reflects in the way he cares for his patients."
- Anonymous /
/
Apr 30, 2011
"Friendly staff. Only complaint at second post-op visit had to wait an hour before seeing Dr. Other times much quicker."
- TT /
/
Oct 05, 2014
"I am very please and amazed at Dr. Lapuerta's work. Very happy with my results and will highly recommend him to everyone. THANK YOU!"
- OL /
/
Nov 10, 2014
Previous
Next
Surgical Technique@headingTag>
The type of incision used during a breast lift procedure will vary depending on the degree of lift and whether implants will be placed during the surgery. If implants are a part of the procedure, whether silicone or saline, they are placed under the pectoralis muscle. This method provides additional support and helps to keep the breasts in a higher position for a longer period of time. In situations where a larger implant is desired, a supportive tissue matrix may be used as a sling to hold the implants in place.
Incision Types@headingTag>
The degree of lift will determine how many incisions are needed. Once the incisions are made, excess skin and tissue are removed and the nipple and areola are repositioned for a natural placement. The sutures during this procedure are placed deep in the breast wall to secure and hold the breast up firmly. There are several incision placements to consider:
Around the curvature of the areola (the tissue immediately surrounding the nipple)
Vertically on the bottom of the areola, down to the crease under the breast
Horizontally beneath the breast following the natural crease
During/After Surgery@headingTag>
Breast lift surgery is performed under general anesthesia and is considered an outpatient procedure. Operative time in most cases is between 1-2 hours. Recovery following a breast lift will vary depending on whether it was a stand-alone surgery or if it occurred in conjunction with another body contouring procedure. Most patients are able to resume their normal work schedules within a few days. Exercise will be a gradual process. Most women are able to resume their normal routines within 6-8 weeks. This includes running and weight training.
Expected Cost@headingTag>
The average cost for a breast lift is about $6,500-$9,000. These costs will vary depending on the extent of the surgery. If breast implants are placed during the lift procedure the overall cost can increase, however, because of this combination approach, the overall cost will be less per procedure.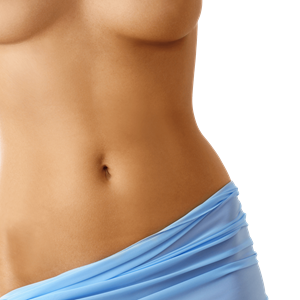 Plan Your Procedure
Average Cost

$6,500

-

$9,000

Recovery Time

1-2 Weeks

Average Procedure Time

3 Hours

Post-op Follow-up

1 Week

Procedure Recovery Location

Outpatient
Contact Us
Breast Lift or Implants?@headingTag>
Breast augmentation surgery with implants will help with size, but it will not help women if their breasts sag or droop downward past a certain point. Some doctors may use implants to help with sagging. With this approach, the immediate results may look better, but the additional weight causes the breasts to sag further. Some women find a breast lift is the only procedure they need to obtain the fullness they desire and determine implants aren't necessary. During the consultation, we will discuss whether a breast lift, breast augmentation, or a combination of both will attain the best results.
Nipple/Areola Placement?@headingTag>
During a breast lift procedure, the nipple and areola will be placed in a location on the breast that is natural and proportionate. The goal during this surgery is to reduce the size of the areola (the area surrounding the nipple) so it looks balanced with the new breast size and shape.
What About Scarring?@headingTag>
There is no way to avoid making the necessary incisions to complete a breast lift procedure. Therefore, some scarring will result from this procedure. Every effort is made during surgery to minimize scarring. Most women feel that the physical results following a breast lift procedure are worth the scars left behind. During the consultation, we will provide detailed post-operative scar care instructions.
Breast Reduction?@headingTag>
Breast reduction surgery may also be combined with a breast lift to help a patient achieve the size and shape she desires. The breast reduction surgery procedure is very similar to a lift, but with the added step of removing more breast tissue in conjunction with excess skin. More information on this procedure can be found on the breast reduction page.
Related Procedures