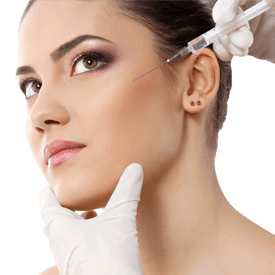 Cosmetic Surgery Anesthesia
Cosmetic Surgery Anesthesia - Houston, TX
There are many aspects of cosmetic surgery that you will want to understand and discuss with an experienced cosmetic surgeon before choosing to have any procedures. Houston Cosmetic Surgeon Dr. Lapuerta is available to discuss every aspect of the procedures you are interested in during a confidential consultation. One of the important aspects of cosmetic surgery that you will want to discuss is how the anesthesia is administered during your procedure.
Dr. Lapuerta pays personal attention to your wellbeing and uses the safest techniques available to give you the lasting results you deserve. For this reason, Dr. Lapuerta uses IV anesthesia instead of gas anesthesia. This technique allows the anesthesia medication along with pain control medications to be administered intravenously and allows you to breathe naturally on your own.
Benefits to IV Anesthesia
There are several benefits to IV anesthesia that make it a better choice over gas anesthesia. These benefits include:
Patients can breathe on their own during surgery
Risk of complications are greatly reduced
Less nausea and vomiting
Patients are more lucid after surgery
Patients generally go home an hour after surgery
Pain control can be monitored and administered
Risk of bleeding is lowered
Aesthetic Plastic Surgery is one of the few cosmetic surgery centers in Houston to offer this safe and beneficial anesthesia technique. Patients are completely unconscious throughout the procedure when IV anesthesia is used. This allows them to remain relaxed and comfortable.
Medications to control pain and help with your comfort level are easily administered through the same IV that the anesthesia uses. This helps with pain control and allows the surgeons to easily increase the medications if needed. Using IV anesthesia reduces the risk of complications during the procedure.
Cosmetic Surgery Procedures that use IV Anesthesia
IV anesthesia can be used for all cosmetic surgery procedures including:
Liposuction
Tummy Tuck
Buttock Augmentation
Arm Lift
Body Lift
Breast Augmentation
Breast Lift
Breast Reduction
Facelift
Neck Lift
Rhinoplasty
Ear Reshaping
Brow Lift
Eyelid Surgery
IV anesthesia is a more expensive technique. However, IV anesthesia is the safest technique available and is worth using over the other less safe techniques. Your safety and health are the most important concerns for Dr. Lapuerta. He only uses the best techniques that ensure your safety and that will give you the best results possible.
Your Cosmetic Surgery Consultation
Choosing to have any cosmetic surgery procedure is a life changing decision. You will want to discuss the procedure's benefits as well as your goals with Houston Cosmetic Surgeon Dr. Lapuerta. Please schedule a consultation by contacting our cosmetic surgery office today.